Bioresource Science Course
Horticultural Plant Production and Breeding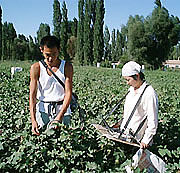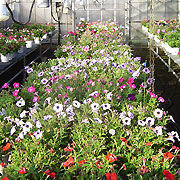 The subdivision of Horticultural Plant Production and Breeding is responsible for the research on biology, production and breeding of horticultural crops including not only traditional species but also herbs and newly found functional plants. The knowledge and techniques developed by our faculty members are comprehensively applied for the improvement of the horticultural crop production in Chiba prefecture and nation wide. Disciplines of our subdivision are pomology, vegetable science, floriculture, crop science, plant breeding and cell technology that provide frontiers of knowledge and technology in protected plant cultivation, management and biotechnology. Our education produces highly skilled technicians and well-trained researchers with a wide range of views on crop production.
Environmental Science for Bioproduction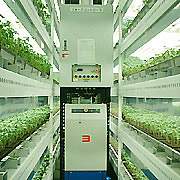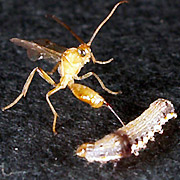 This subdivision provides graduate students with theoretical and methodological foundations concerning physical, biological and chemical environments on plant production. The division covers Plant Canopy Meteorology, Environmental Control Engineering, Plant Production Engineering, Plant Pathology, Applied Entomology and Zoology, Plant Morphology, Fungi Physiology, Soil Science, Plant Nutrition, and Pesticide Toxicology.
Applied Biological Chemistry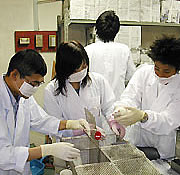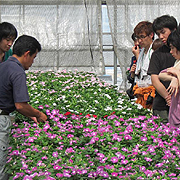 The education and research activities of this subdivision are based on the basic and applied studies in "bioscience" and "biotechnology": e.g., (1)scientific understanding of biological aspects, (2)biological, chemical, biochemical, physiological, and molecular biological approaches to the biofunctions, (3)application of the basic studies for bioproduction, manufacturing and processing of foods; designing a social system utilizing waste and unused biomass; and bioremediation of polluted environments.