Food and Resource Economics Course
Food and Resource Economics Program Field of Food System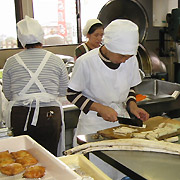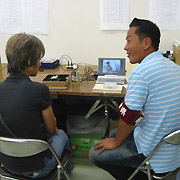 The curriculum of Food System Analysis subdivision offers students for their careers involving analyzing, based on social science perspectives, and advising on entire food systems -encompassing production, distribution and consumption. The subdivision aims at training professionals with sufficient knowledge and management ability to lead food industry public sectors in designing and building efficient food systems that ensure food safety, and developing critical business strategies for various sectors in the system. The coursework covers both theory and application of business administration, marketing and economics. Courses of this subdivision include: Agro-Food System Analysis (Doctoral program), Risk Analysis of Agro-System (Doctoral program), Advanced Food System Analysis (Master's program), Economics of Horticultural Product Marketing (Master's level), and Electronic-Commerce in Horticultural Products (Master's program).
PAGE TOP
Food and Resource Economics Program Field of Resource and Environment Economics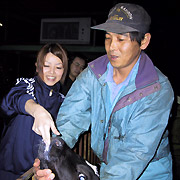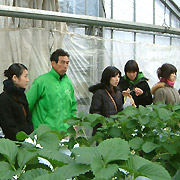 The subdivision of Resource and Environmental Economics aims at developing professional capacities, based on social science knowledge, to confront a wide variety of problems related to food, natural resources and environment in the increasingly complex society that we live in. Our program is designed to develop skills required for: planning and evaluation of economic projects, formulation of policies in environmental and natural resource management, and practical problem solving more generally in local, national and international contexts. Building on a solid foundation in economic theory and quantitative analytic methods, students can chose their own specialized study areas such as agricultural policy, regional resource management, valuation of non-market goods and services, and international development. Students can also supplement their coursework with classes taken in the neighboring natural science disciplines. Courses offered in the subdivision include: Advanced Environmental and Resource Economics (Doctoral program), Rural Resource and Policy Evaluation (Doctoral program), Agricultural Marketing Research (Master's program), Development Economics (Master's program), and Advanced Lecture on Agro-Environment in International Perspective (Master's program).
PAGE TOP