Overview
Faculty of Horticulture / Graduate School of Horticulture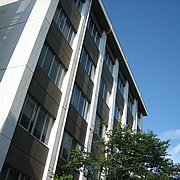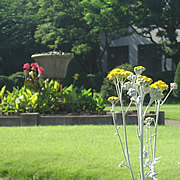 The Faculty of Horticulture, located on top of a scenic hill in Matsudo City, has had major academic and international contributions in horticulture and landscape science since it was founded in 1909. It is the only faculty / graduate school known by the name of horticulture among Japanese universities.
We offer education and research encompassing all aspects of gHorticulture, Food and Landscapeh with interdisciplinary and international perspectives. With this aim, our teaching and research programs consist not only of natural sciences but also of social sciences and humanities, such as: cultivation, plant breeding, biotechnology of bioresorces, landscape design and engineering, human health and welfare, environmental science for sustainable cities and nature conservation, food system studies, and environmental and development economics.
We would like to invite the best students in the field both domestically and internationally. Our programs all relate to one overarching imperative: giving students the best possible educational and research experience.
PAGE TOP