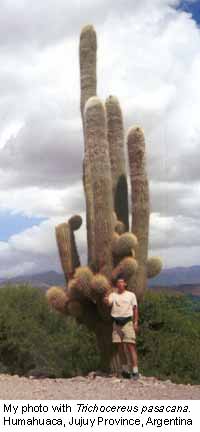 Hisashi Kokubun
Associate Professor, Graduate School of Horticulture, Chiba University
Laboratory of Ornamental Plant Science, Faculty of Horticulture
Send mail to hkokubun at faculty.chiba-u.jp

---
What's new?
31 Jan. 2013
Since April 2012, I have been back to the Graduate School of Horticulture at Matsudo Campus. However, the classes I teach have not changed much, except I now teach very few practical training classes.
Starting from this year, I am in charge of our Seed Exchange Program that has been operating since 1986. Welcome to my web pages if you happen to be here from the database.
My current research subjects have been moved from Petunia to the genera Acer and Phlox. There have been some new findings that I should publish about.
Research interest
Analysis of wild germplasm of Acer and Phlox.
Phylogeny of wild species that have ornamental potencial.
In the future, would like to explore the use of GIS in the field of germplasm evaluation.
Here is a list of my original papers of 9 Aug. 2005.
Association